The Xbox Series S Bundles at Currys
Xbox consoles are selling like hotcakes right now and there is no secret that finding one is like gold dust.
So if you love Currys and can use Click & Collect, we have put together the bundles they offer. Even if you don't use Click & Collect they will be available for home delivery.
So what bundles are Currys going to be offering (When they are actually in stock).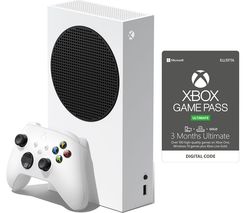 Tagged: